What is New Balance?

How was New Balance founded?

Products

Reports

A look inside the New Balance Factory?

Where to buy it?
What is New Balance?
New Balance is an American athletic footwear brand, founded in 1906, and is considered one of the largest manufacturers of athletic footwear and apparel in the world, as well New balance sneakers are from the best selling sneakers in 2021 according to the Wikipedia report.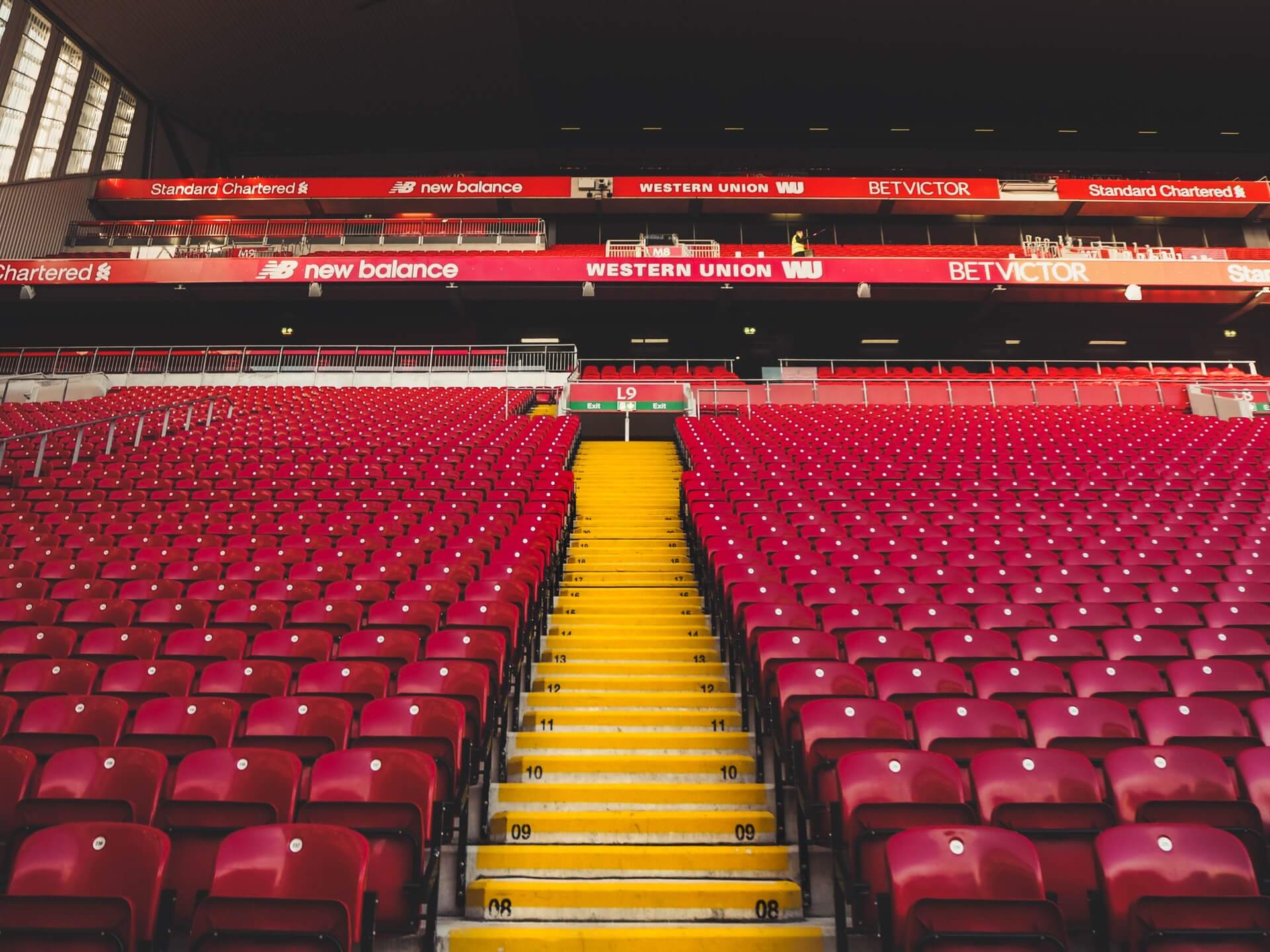 New Balance supplies a number of clubs and national teams with sports clothing, most notably Liverpool, Porto, Celtic, Al-Nasr Saudi Arabia and the Republic of Ireland football team, and the most famous one is the sponsorship of Liverpool FC.

As the New Balance factory says
We are proud to be the only major company to make or assemble more than 4 million pairs of athletic footwear per year in the USA, which represents a limited portion of our US sales.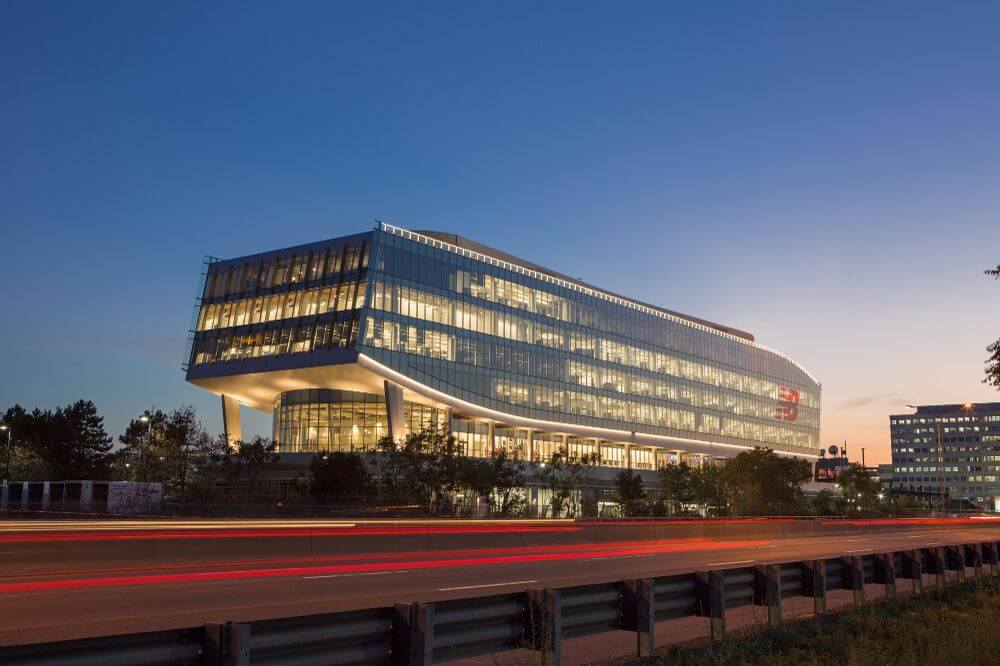 Where the domestic value is at least 70%, we label our shoes Made in the USA. Our commitment to domestic manufacturing allows New Balance to employ American workers at our five facilities in Maine and Massachusetts. Whenever possible, we purchase materials from domestic suppliers who employ more than 7,000 workers locally.


How was New Balance founded?
New Balance (NB) is an American sports footwear and apparel brand that was established in 1906.
In 1906, William J. Riley, an Irish immigrant, founded the New Balance Arch Support Company (registered as New Balance Arch Support Company, Inc.
The company's manufacture was initially based on arch supports and orthopaedic shoes that help relieve pain in people with foot pain.
His first product, the Flexible Arch Support, is designed with three points of support to provide greater balance and comfort in the shoe.
It is believed that Riley came up with the name "New Balance" by observing chickens in his yard and demonstrated the way his arch supports worked by keeping a chicken foot on his office desk. He explained to customers that the chicken's three-pronged foot resulted in perfect balance.
In 1927, Riley hired Arthur Hall to be a salesman.
In 1934, Hall became a business partner. The company, later on, did business under the name New Balance Athletic Shoe Company
In 1978, New Balance opened its first global sales office in London.
Combined with a manufacturing facility in Ireland to meet the growing European demand for its products, its worldwide sales reached $100 million in 1980.
The company celebrated its centenary in 2006 with the release of three limited-edition shoes, in honour of three of its longest-serving employees at the factory. In February 2018, the company signed a sponsorship deal with the New York Mets baseball team.
In November, New Balance signed NBA star Kawhi Leonard to an exclusive basketball shoe contract. In December, Chief Commercial Officer Joe Preston succeeded Rob DeMartini as New Balance's president. In February 2019, the company released its first Kawhi Leonard-signature sneaker, named OMN1S.


New Balance Products
New Balance manufactures a range of shoes and apparel for runners, other athletes and non-athletes. The company also collaborates with celebrities to launch branded product lines, Like FootBall players.
New Balance Running shoes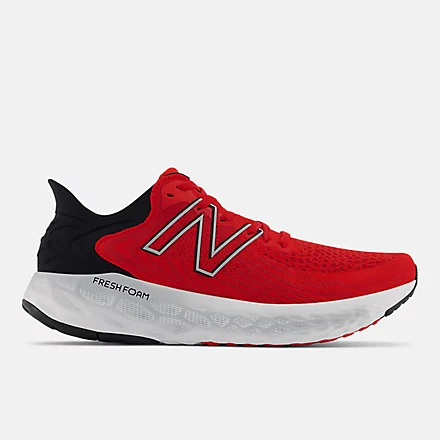 Fresh Foam 1080v11 new balance shoes
Men's shoes - New Balance
New Balance's running shoes include its Fresh Foam and FuelCell lines, named for the type of foam in their soles.

Basketball shoes - New Balance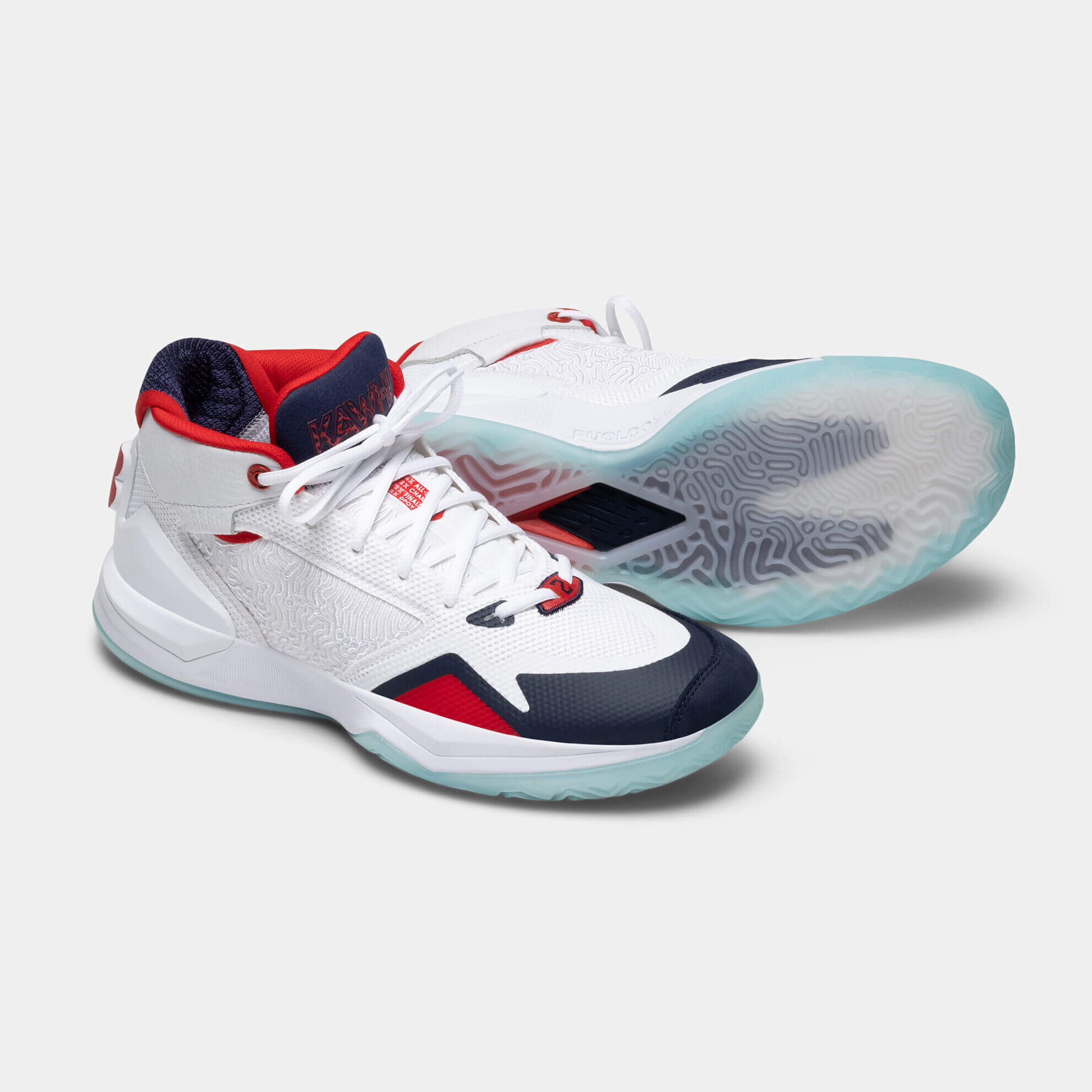 KAWHI
Men's
The company markets a line of Kawhi Leonard-branded signature basketball shoes. The first version was called OMN1S, and the second version was named "KAWHI".
Baseball shoes -

New Balance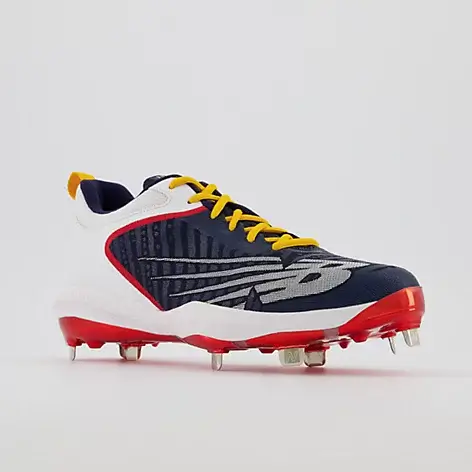 New Balance FuelCell 4040 v6 Trophy Shoes
Men's
New Balance manufactures a line of baseball shoes that are described as a runner's shoe with spikes. The underfoot is designed to relieve spike pressure.
Skateboarding shoes -

New Balance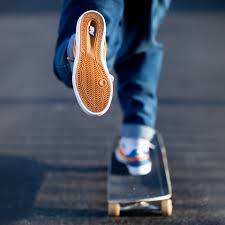 New Balance Numeric NM288 Sport
Men's
New Balance Numeric is the company's skateboarding shoe brand, which is distributed by Black Box Distribution, a company founded by professional skateboarder Jamie Thomas.
The brand also consists of a sponsored team that is coordinated by professional skateboarder John Rattray. The team includes professional skateboarders PJ Ladd, Tiago Lemos, Arto Saari, Brandon Westgate and Jamie Foy.
Everyday & Training sneakers - New Balance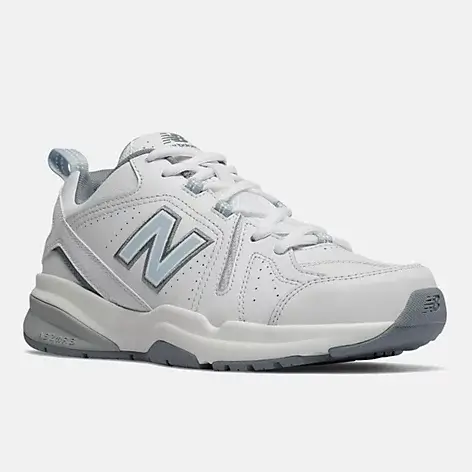 New Balance Women's WX608V5 Shoes
Women's Shoes - New Balance
The company manufactures the Made in USA line of everyday sneakers known for being manufactured in the United States. It also manufacturers a line called Made by Women, created by women who work at New Balance's design and manufacturing facilities in Massachusetts.
LifeStyle sneakers - New Balance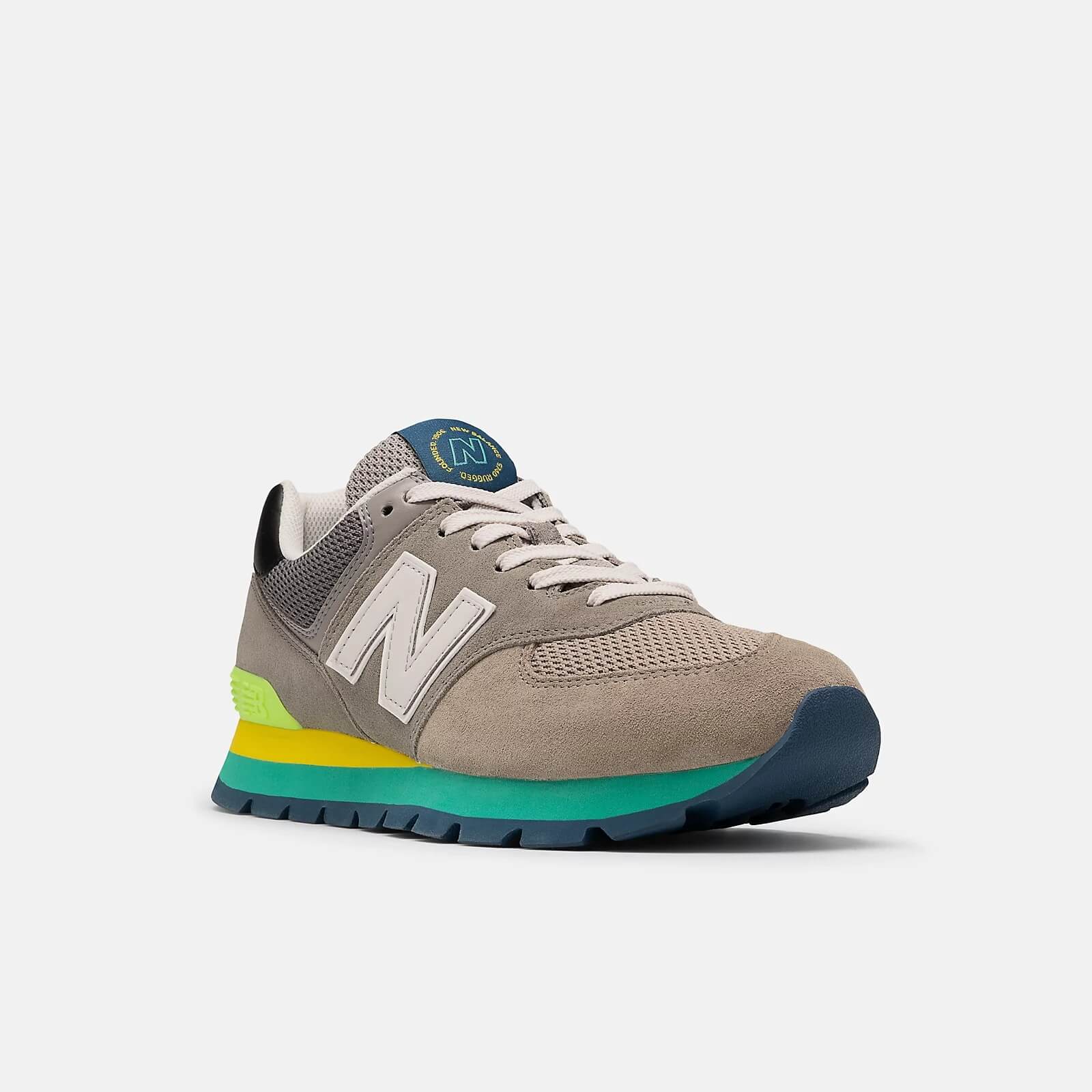 Men's & Women's Sneakers - New Balance
Regarding that model of sneakers, it smashed the sneakers sales scores, it is ranked one of the best selling sneakers across all brands, as well it is ranked one of the top-selling sneakers across New Balance, you can also check the best selling sneakers on Amazon USA till the current time of writing this article it is ranked the 26th stage.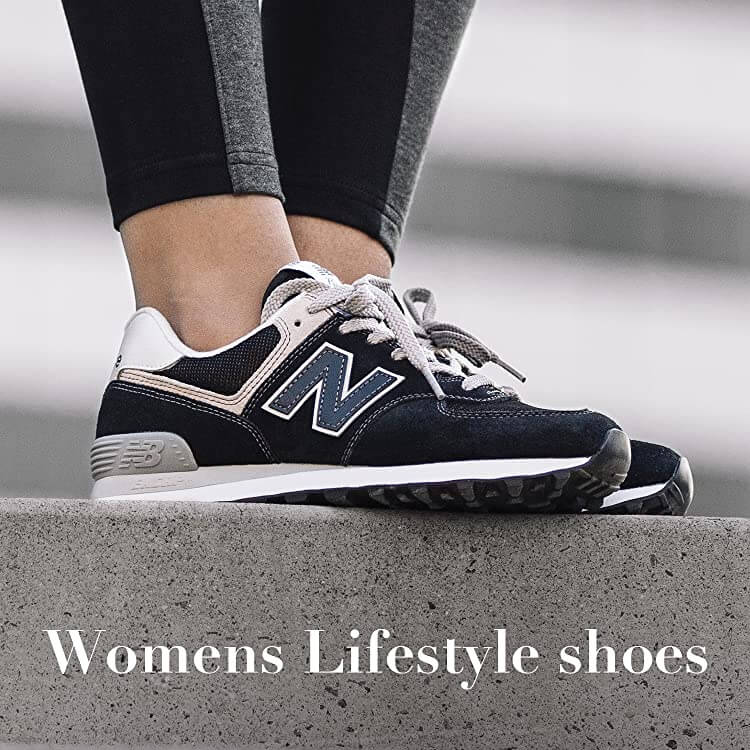 Credit: New Balance

It has 29,954 reviews on Amazon USA only, taking into consideration that upon some insights that buyers who review a product represent only 10% from the whole buyers who bought this sneaker, which means that the New Balance Sneakers 574 scored around 300K pieces on Amazon USA only, adding into consideration the other eCommerce websites and stores across the world.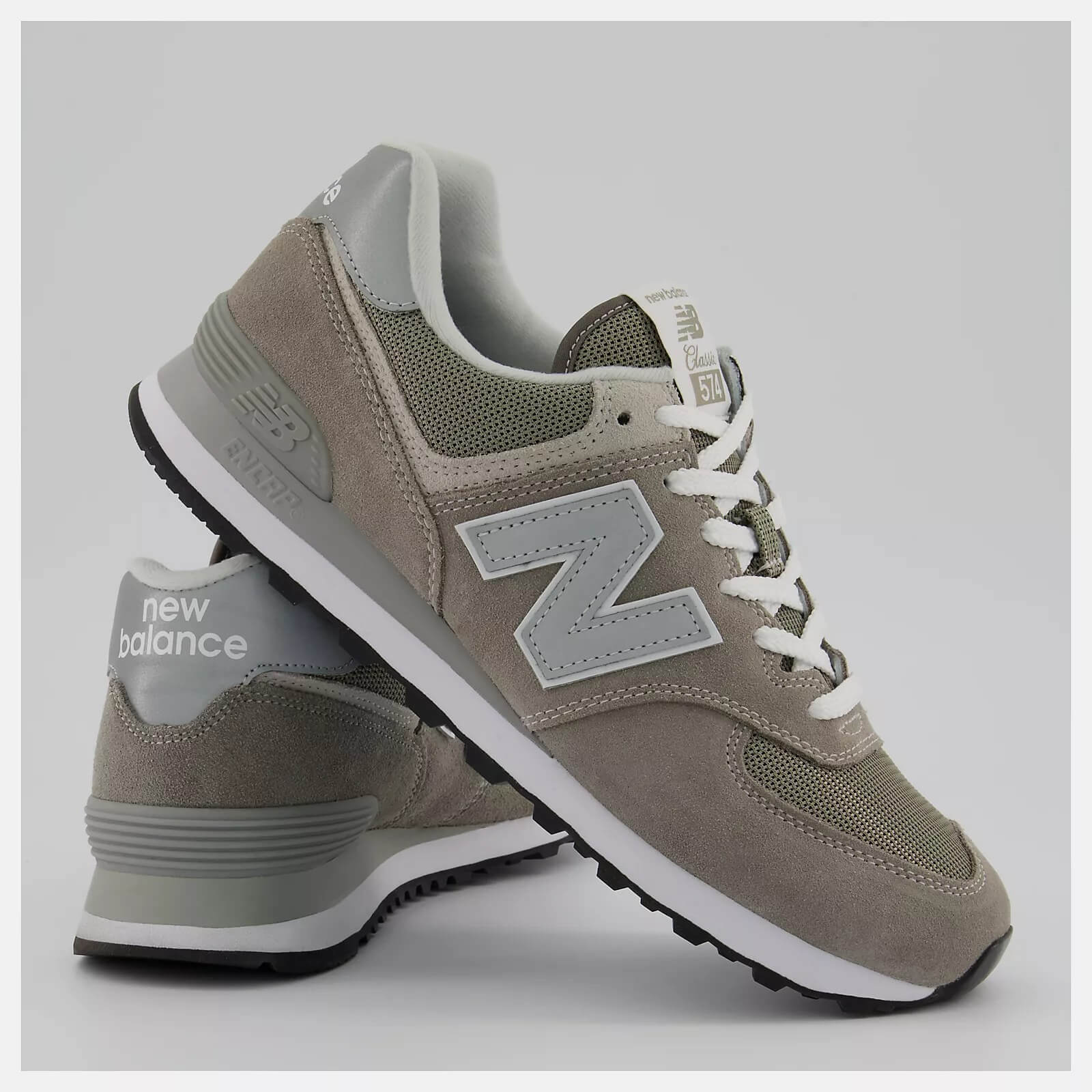 Credit: New Balance

Based on the resulting figures, New balance stated creating and designing the same sho for Women and Kids as well, They also generated another version from the same model 574 like 574V2, they may generate in the future 574V3 and 574V4.
New balance Sneakers 574 price
The price range of the New Balance sneakers 574 on New Balance USA website is between 85 $ and 110 $, and on Amazon USA website - which is the largest E-commerce store on earth - is from 32 $ to 175 $ depending on different models and sizes.


Apparel - New Balance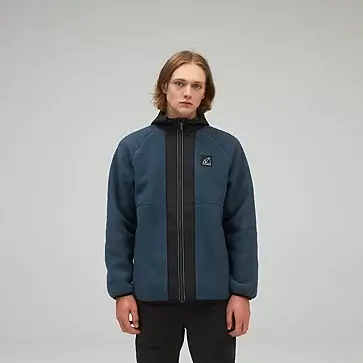 NB AT High Pile Hybrid Jacket
New Balance's athletic apparel includes running caps, athletic socks and water bottles. The company also manufactures a line of everyday apparel including snap button shirt-jackets, windbreakers, long-sleeved shirts and track pants, as well as hoodies, sweaters and sweatpants.


How New Balance Sneakers Are Made | Video
New Balance wasn't always considered the "cool shoe," as most sneakerheads turned towards Nike or Adidas. However, as of late, more and more people are choosing New Balance sneakers for their comfort and support.
Star athletes like Coco Gauff, Kawhi Leonard, and Sadio Mané are turning towards the brand as their go-to sneaker on the court and on the field, Insider's Fabiana Buontempo visited New Balance's factory in Lawrence, Massachusetts to learn what goes into making these sneakers.
Reportedly, from 2010 to 2018 sales jumped by more than 100%, at a time when athleisure was making the biggest dent in the shoe market. So why are athletes across the sports spectrum flocking to New Balance now?
The answer lies in the shoes' soles and the attention to detail in their manufacturing.
So what goes into the process. Making a New Balance sneaker takes 50 to 60 steps, and work is divided into four stations:
The prep station
Initial stitching
Hand-stitching
The assembly station.

It's at the four-station where the soles get attached to the rest of the shoe,
Speaking of the sole, it's something of an engineering marvel. traditional soles can be narrow and unsupportive, leading to all kinds of foot problems, like plantar fasciitis. And if they can't hold up to the rigours of a sport, it can be a nightmare for a sneaker brand.
New Balance widens the toe box. That extra room helps the foot be more stable.
Plus, New Balance gives its sneakers a thick midsole, making them more comfortable and shock-absorbent. But it's not one-size-fits-all when it comes to soles.
The numbers in each New Balance sneaker name indicate what type of activity the shoe is for
And the type of support it offers.
For example, if the name has a 40 in it, like the New Balance 940 or 1540 shoes, it is designed to offer control, stability and cushioning perfect for running.
Different numbers mean a different sole.
50: Fitness running
60: Stability
70: Light Stability
80: Neutral
90: Speed
To finish the process, the New Balance sneaker gets a final inspection and if all is well, it's packed up in its box, soon making its way to a store.
Other shoe brands may still have the upper hand in terms of sales and cultural cachet, but there's no doubt that more athletes and customers are taking notice of New Balance.
Now, New Balance is doing the same with one of its own long-running collaborators: Aimé Leon Dore's Teddy Santis. Over the weekend, New Balance announced that Santis is joining the brand as creative director of its MADE in USA sub-line.
Quality is another advantage of manufacturing in the USA. Each pair of shoes is carefully inspected before being packaged.
For the customized shoes, this includes matching the finished product to the original design.


Where How to buy New Balance shoes from the USA to Egypt with Zero Customs ?
Visit New Balance website or any website that sell N Balance items.
Select the item you wish to buy.
Copy the item link and past it to Gebhaly.
Subscribe to the Flate rate package.
Select your preferred payment method across our payment methods.
Pay the package price to get:

100% OFF Customs & VAT On Customs.

100% OFF Gebhaly Fees.

74 EGP Per 100gm.

Min/Item Weight Is 100gm.

Limit 200k EGP/Monthly.

Only 149 EGP Instead Of 299 EGP.
Accordingly, you will get the best price for New Balance Shoes from the USA and will be shipped to Egypt from 7 to 21 days starting from the day we receive the shipment in our Warehouses.
You can also check our customers' reviews throw Gebhaly on Google my business, from this link, from our Gebhaly Facebook page, also through our Gebhaly Youtube channel.