Ted Baker is one of the fastest-growing leading lifestyle brands in the UK.
Today Ted Baker offers a wide range of collections including Menswear, Womenswear, Accessories, Fragrance, Skinwear, Footwear, Eyewear and Watches.
Niemo
Art Print Leather Pouch Bag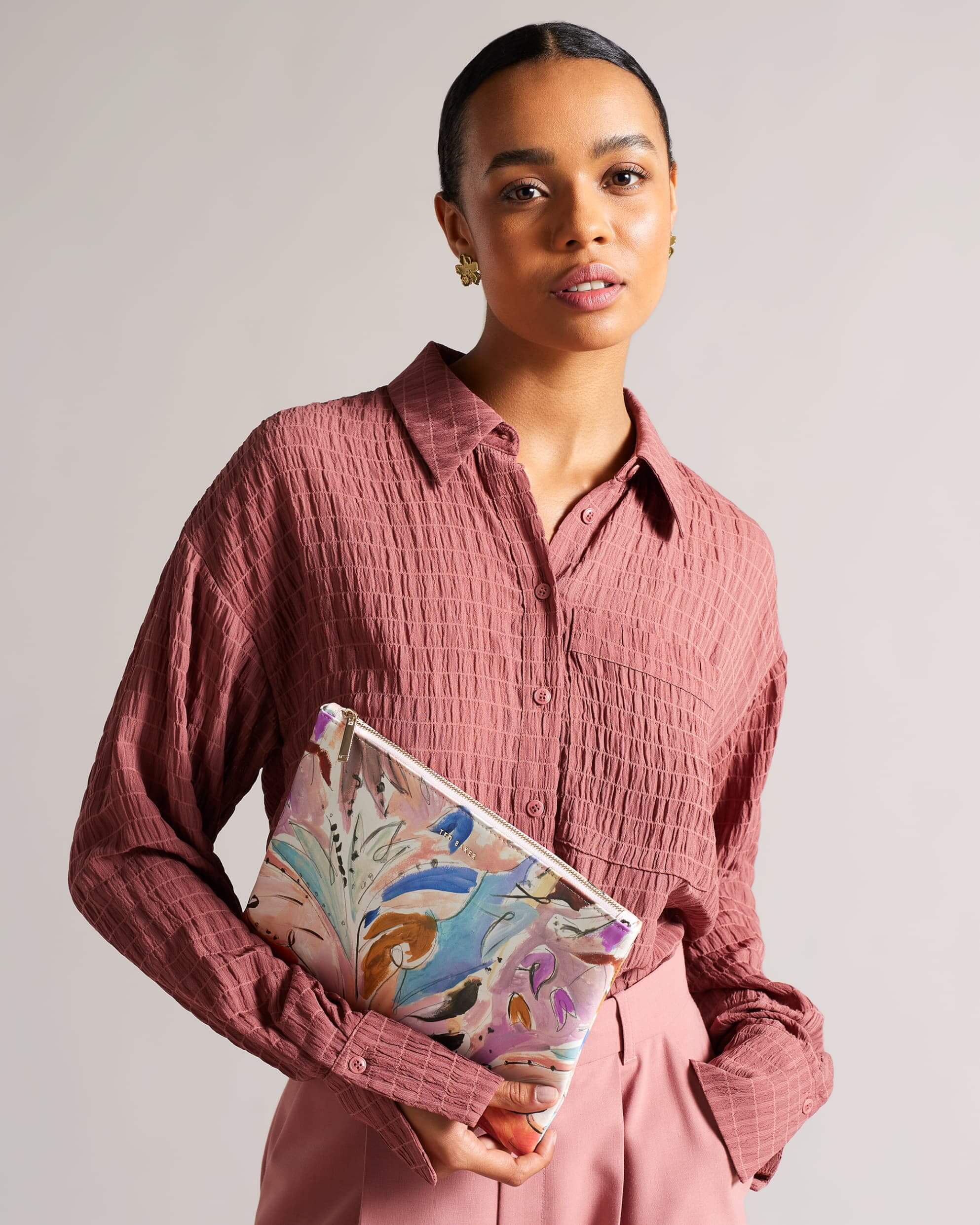 Credit: TedBaker


Ted Baker Pale.
Credit: TedBaker
Ted Baker's black crossbody bag FLORIRI
combines elegance and fun and will go with everything in your wardrobe.

The beautiful 3D florals on the body are truly unique.

Spacious enough to hold all your essentials.

Leather bucket bag, top handle, internal zip pocket.

Drawstring fastening 3D flower embellishments, adjustable and removable shoulder strap.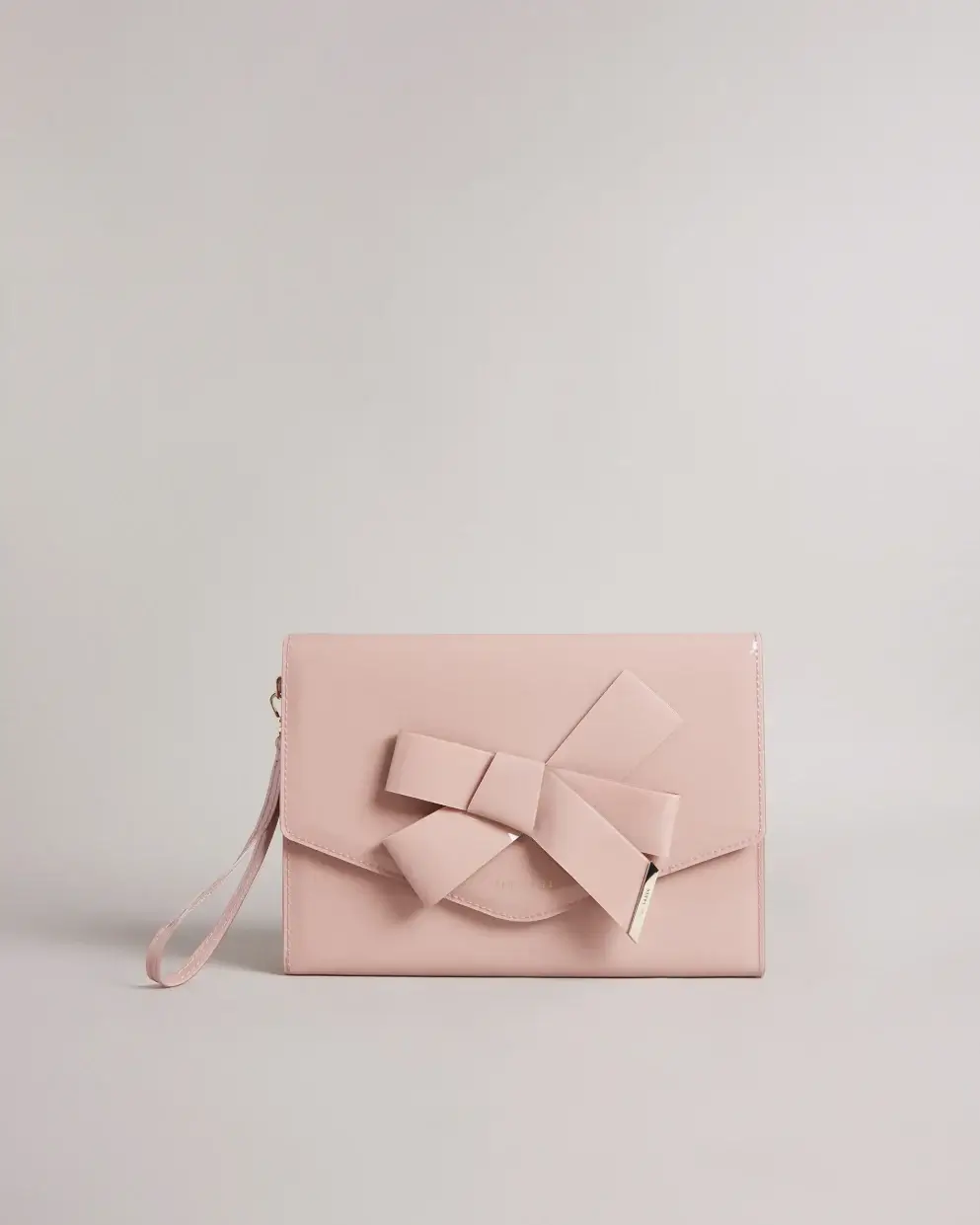 Credit: TedBaker
NIKKY bag is an envelope clutch bag:
Featuring a gorgeous knot bow detail.

Graceful wrist strap, and gloss finish.

Popper fastening, knot bow embellishment and wrist carry strap
Credit: Ted Baker
Ted baker white bag TWILI is a casual-cool look.
Features exaggerated twist details.

That adds a touch of elegance

Mini grab bag, bovine leather.

Removable shoulder strap.

Zip fastening and knotted handle details.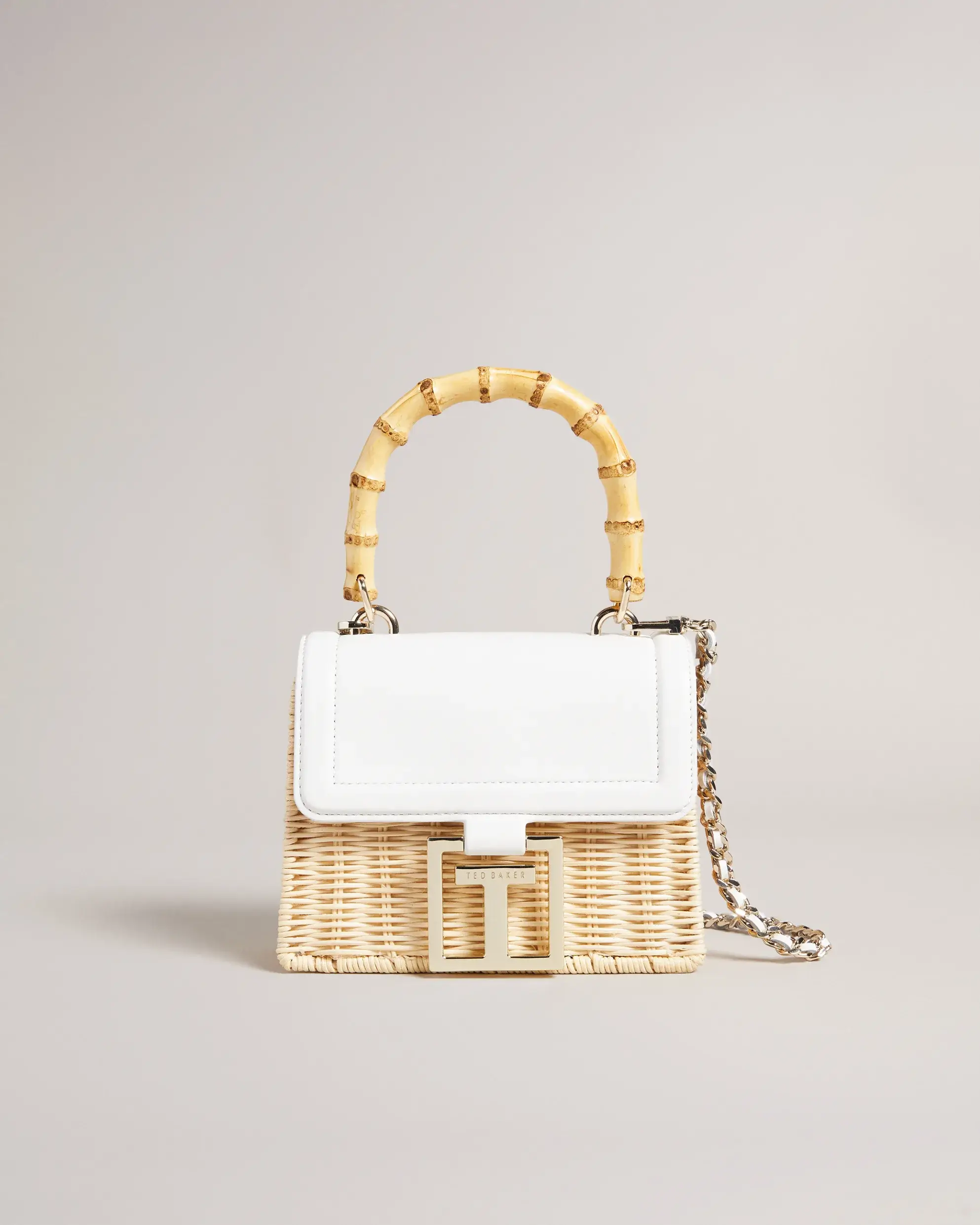 Credit: TedBaker
The new style of Ted baker's cross-body bag.
With a bamboo look.

Top handle and rattan basket.

With a chain-link shoulder strap.
You can switch things up with the top handle or shoulder strap, and never lose the phone because it has a handy interior pocket.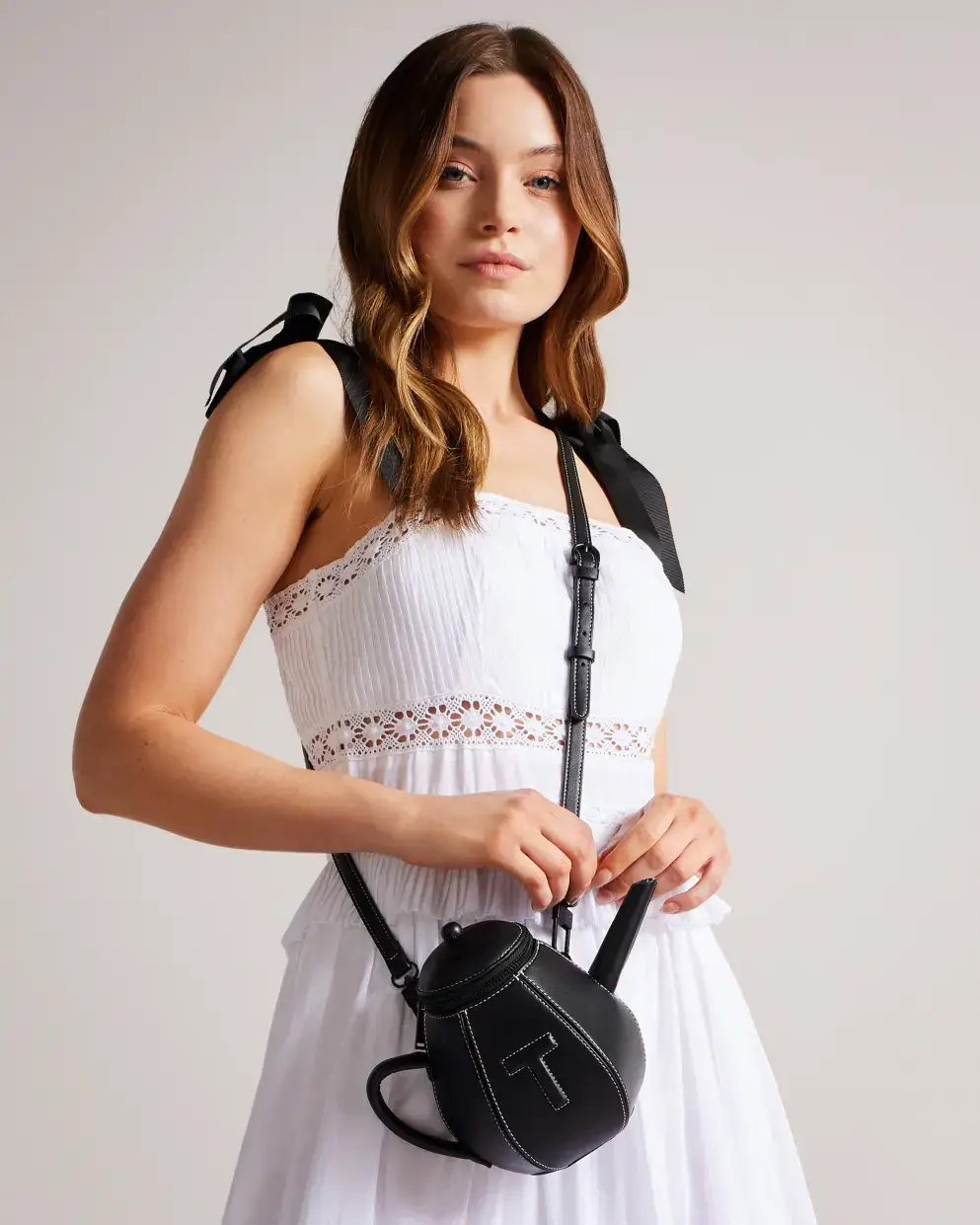 Credit: TedBaker
This unique cross-body bag:
Shaped like a teapot and features faux leather construction.

With a large T detail on the front.

It has an adjustable strap and zip closure that make it both fun and functional.

This product is made with 40% recycled polyester and 18% recycled polyurethane.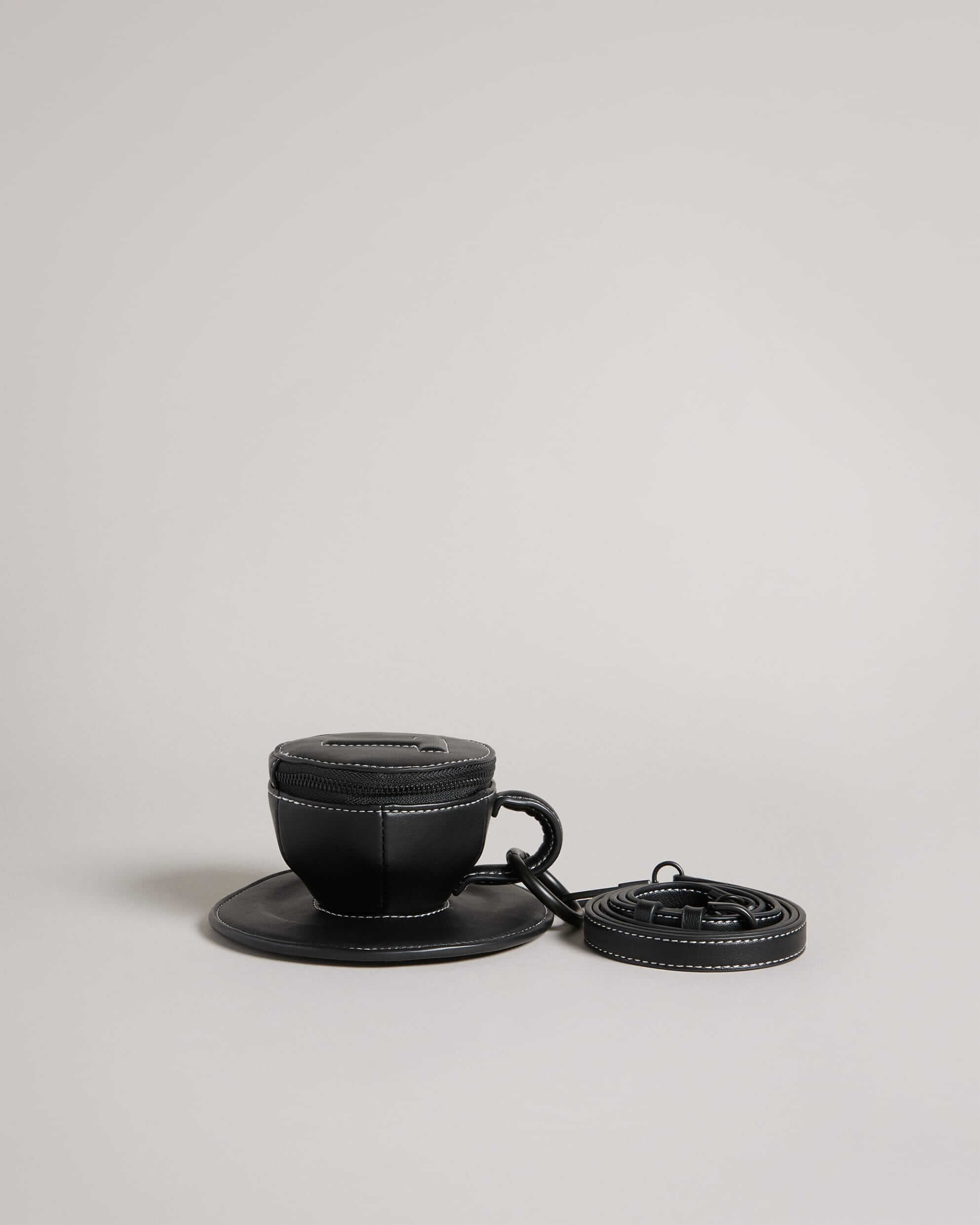 Credit: TedBaker
TEACUP is simple and charming.
Small yet powerful

With a touch of quirky sophistication.

This piece helps you customize your accessories and create a new style it has card pockets and a removable strap.

Fabric made with recycled materials saves water and energy.

Helps divert waste from landfills.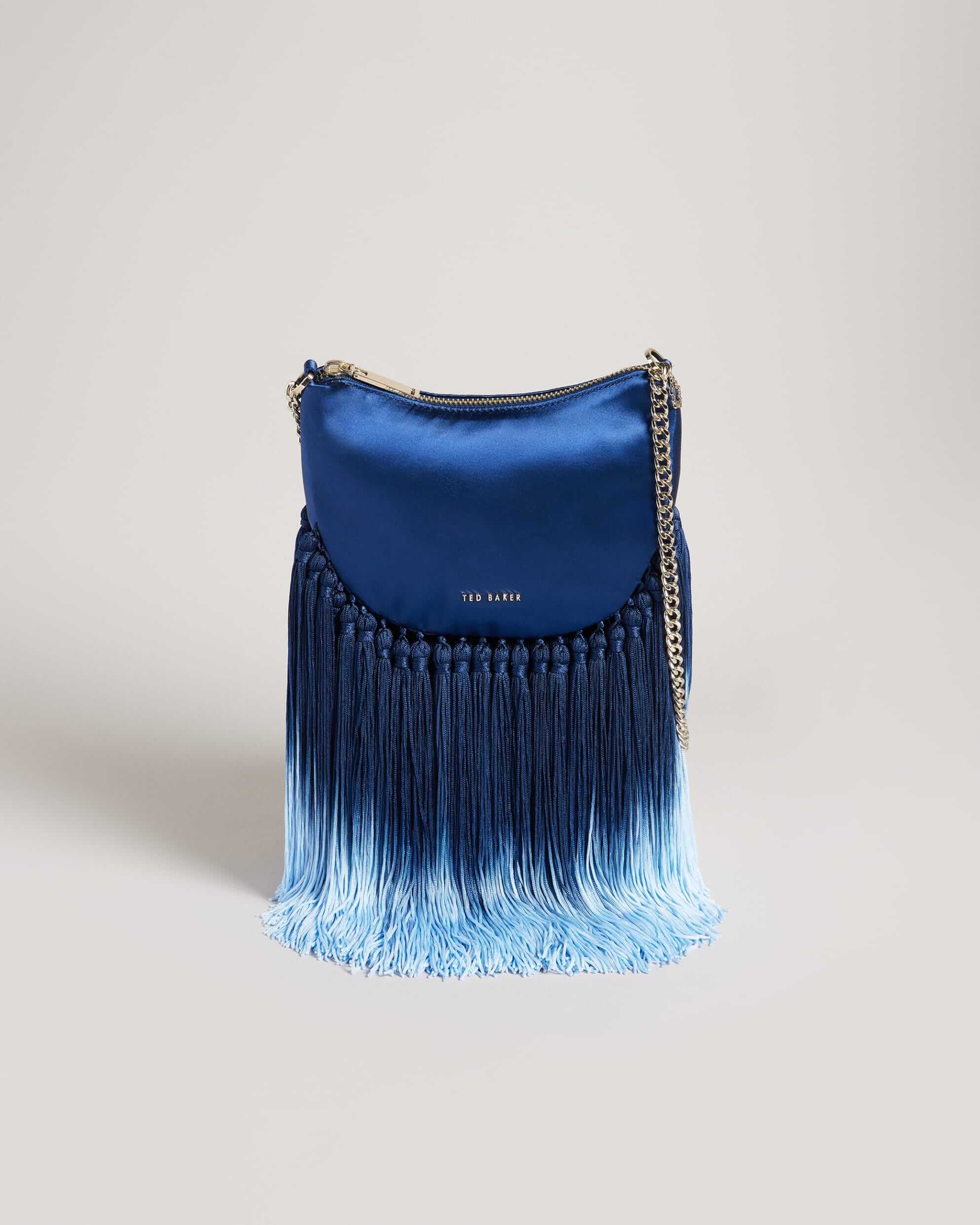 Credit: TedBaker
This crossbody bag:
Has oodles of attitude with a satin construction and a fringe of long tassels across the base.

With a zip fastening and internal pocket.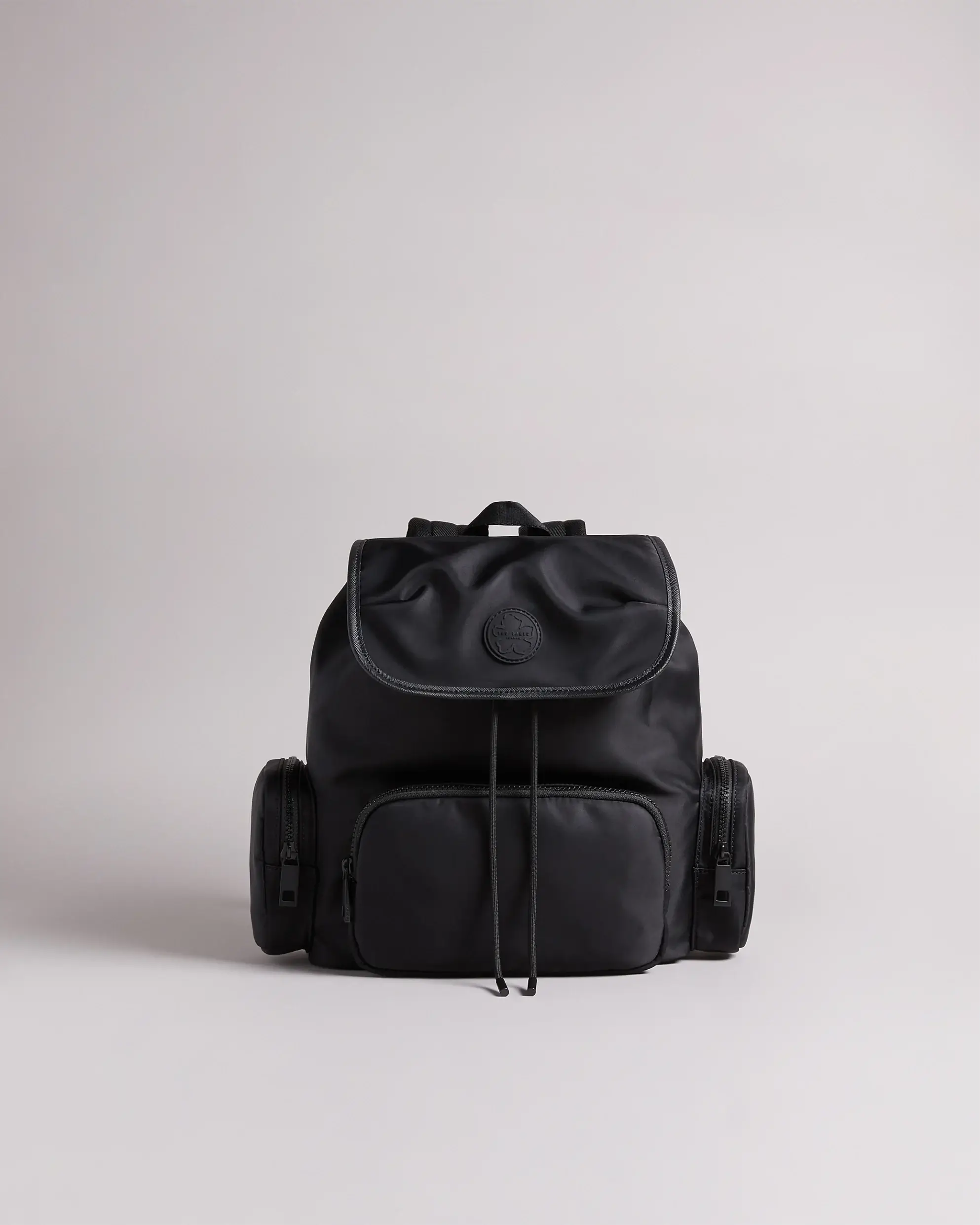 Credit: TedBaker
You will find this bag Elegant, simple, and practical.
A basic backpack provides enough space for your essentials and more.

Designed for heading to work, travelling, the gym, day trips, and more, the robust nylon is built for durability.

It has three exterior zip pockets, an interior zip pocket and a drawstring closure.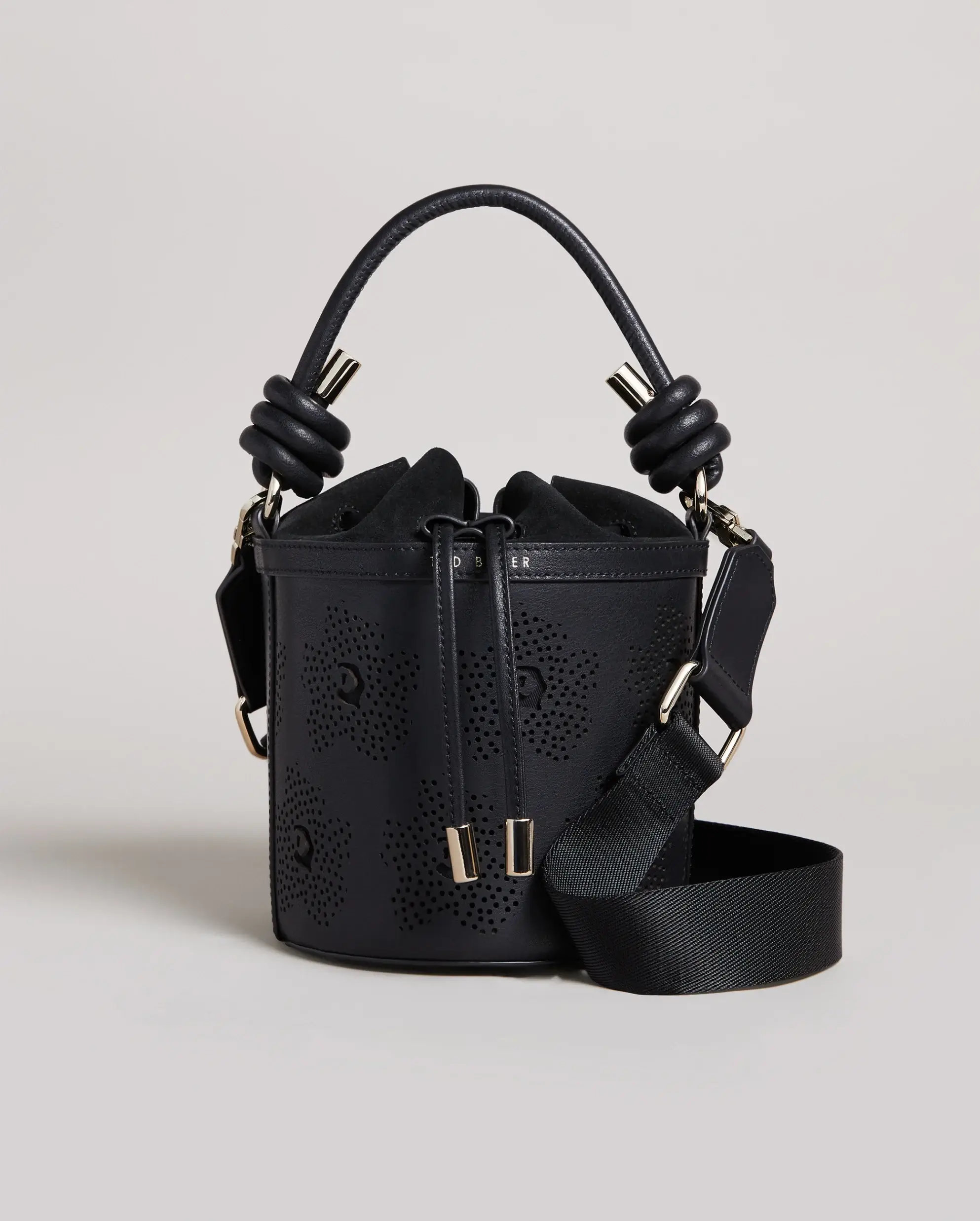 Credit: TedBaker
TYAHLA bag:
Finished with knotted handle details.

laser-cut florals, and a playful drawstring closure.

This bucket bag is ideal for day trips and coffee runs.

It is easy to take on the go and is a great size for your daily essentials.

Crossbody bucket bag, bovine leather, and adjustable shoulder strap.