Most Popular Summer 2022 Collection Dresses on Nordstrom .
Credit : Nordstrom
Nordstrom Inc.is an American luxury department store chain in Seattle, Washington .
Nordstorm was founded by John W. Nordstrom and Carl F. in 1901.
Nordstrom started as a shoe store in 1901 , in 1963 it began selling clothing and became the Nordstrom full-line retailer that presently exists by 1971.
Nordstrom inc established its off-price Nordstrom Rack division in 1973
In the following years Nordstrom expanded into Canada in 2014.
The company serves customers in stores at more than 350 Nordstrom, Nordstrom Local and Nordstrom Rack locations.
And it also serves customers online through Nordstrom and Nordstrom Rack apps and websites.
Nordstrom is a leading fashion retailer offering clothing, shoes and accessories for men, women and kids.
For more than 100 years, they 've worked to deliver the best possible shopping experience .
ASTR THE LABEL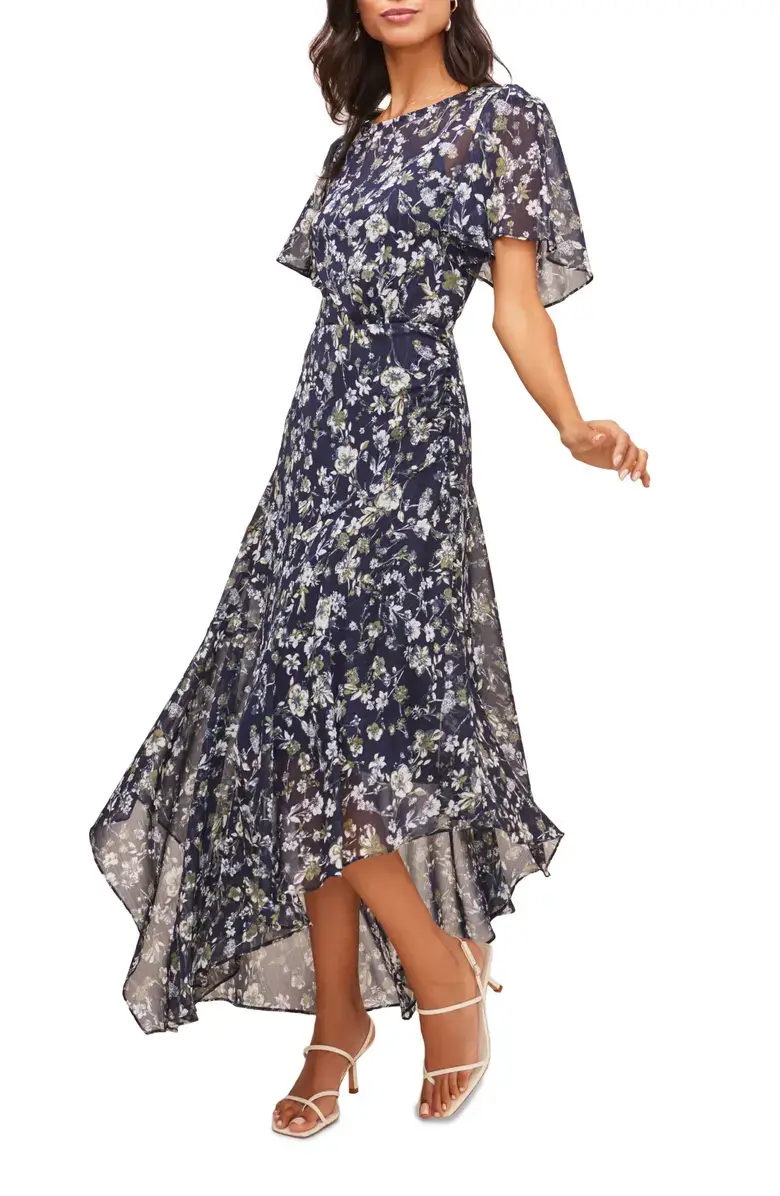 Credit : Nordstrom
ASTR clothing is known for its feminine silhouettes and refined details. Each piece is designed to reflect the modern young woman, with dresses, rompers and more for every occasion in her life.
A flutter sleeves add breezy, dynamic movement to this long flowery dress.
ELIZA J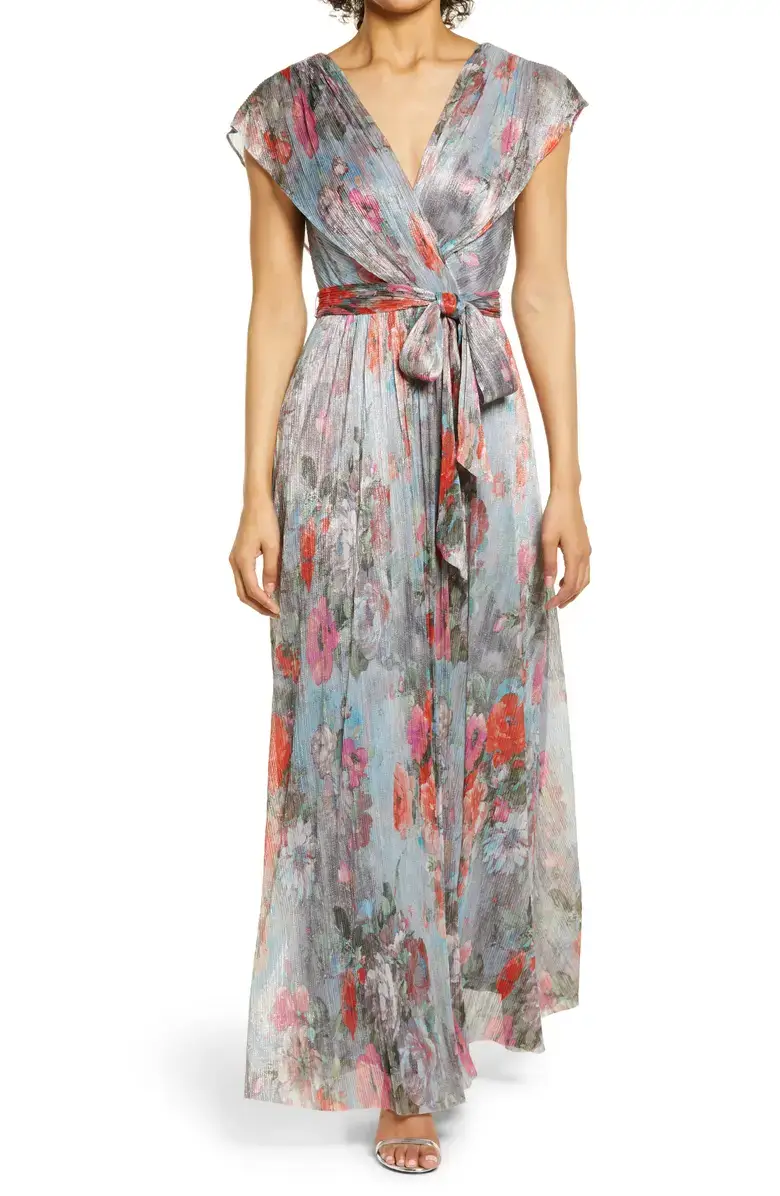 Credit : Nordstrom
ELIZA J
Eliza J offers a balancing trend-forward style drawn from the runway with classic silhouettes and vintage-inspired details
A long glossy garden animates this utterly lovely gown, styled with draped shoulders, an open back and a graceful sash defining the waist. Its striking prints are designed in-house with a view toward creating fresh, feminine looks that beautifully span the seasons.
DRESS THE POPULATION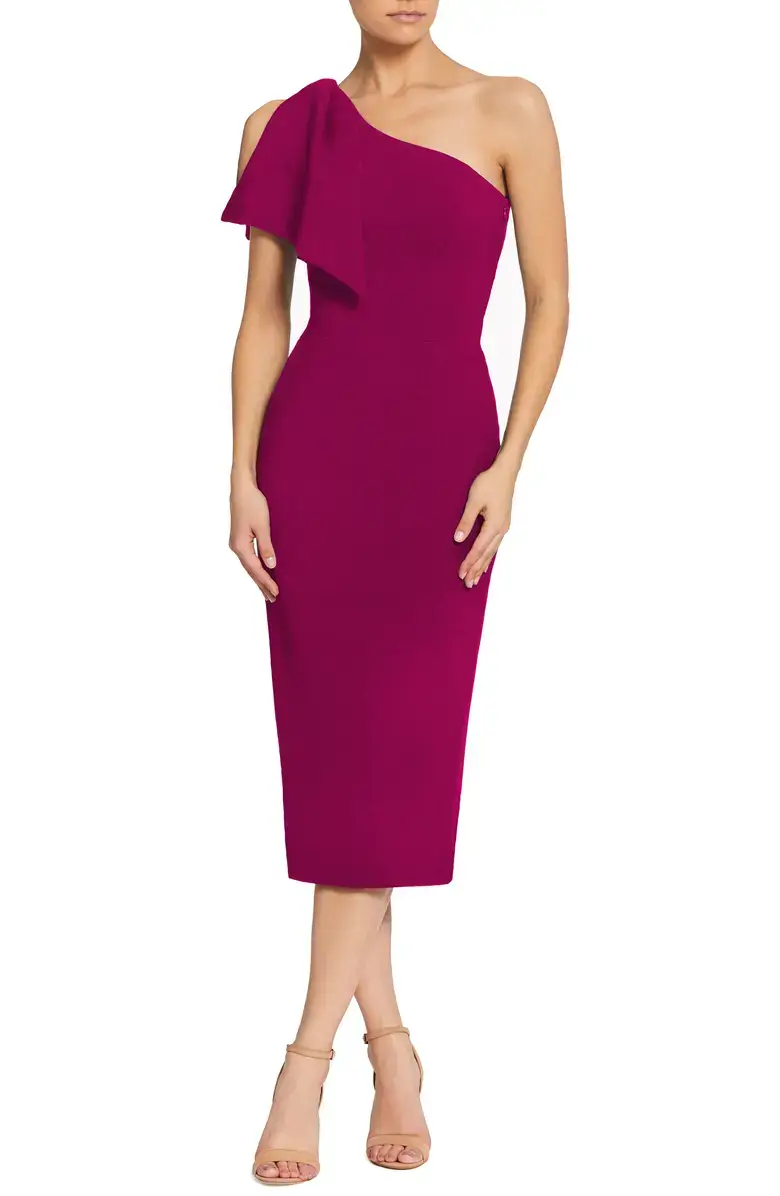 Credit : Nordstrom
An elegant one-shoulder neckline and figure-hugging silhouette style a sophisticated midi dress with two panels that cascade over the single shoulder.
This dress is one of ( DRESS THE POPULATION )
Dress the Population is known for its fresh take on evening wear geared toward dressing women with a chic, spirited approach to style.
With the goal of making quality design affordable and accessible, the company offers fashion-forward pieces that run the gamut from sequined jumpsuits to sophisticated little black dresses and glamorous gowns.
ELIZA J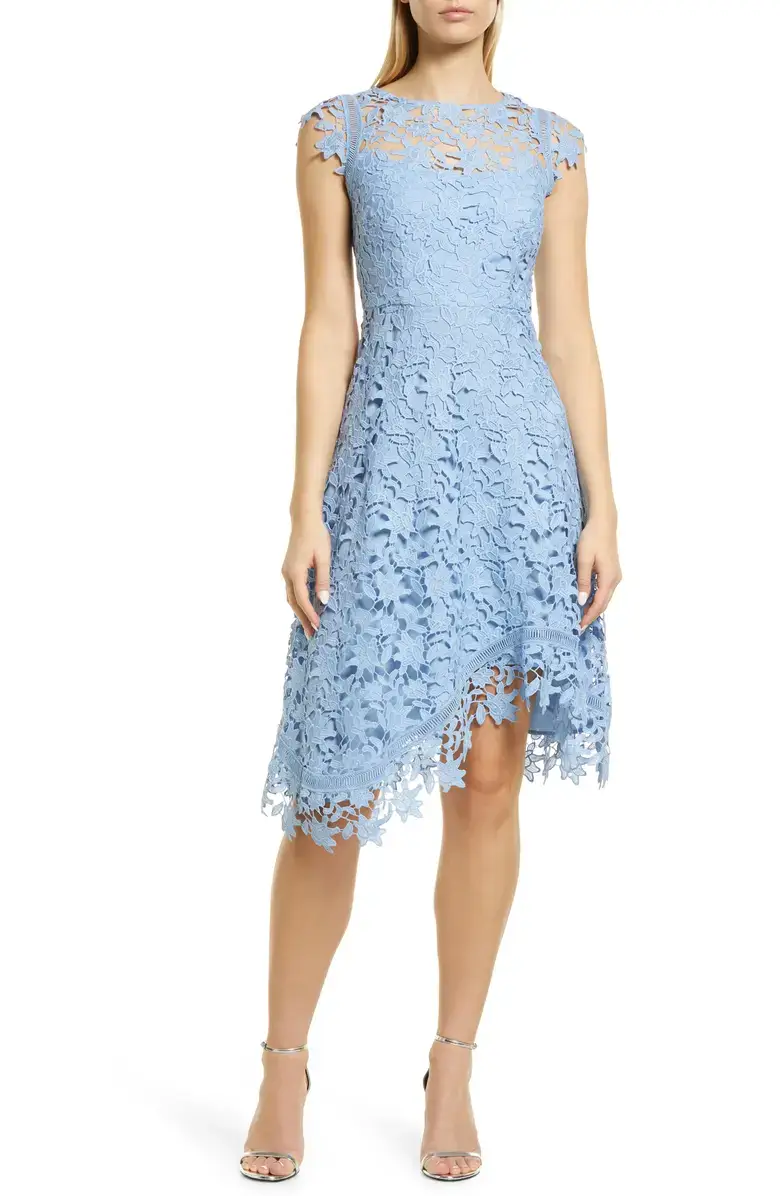 Credit : Nordstrom
A light blue dress from Eliza J summer collection , unlined yoke and an uneven hem highlight the exquisite lace work covering this chic cocktail dress.
It's very convenient for prom dresses , party dresses or for engagement
ELIZA J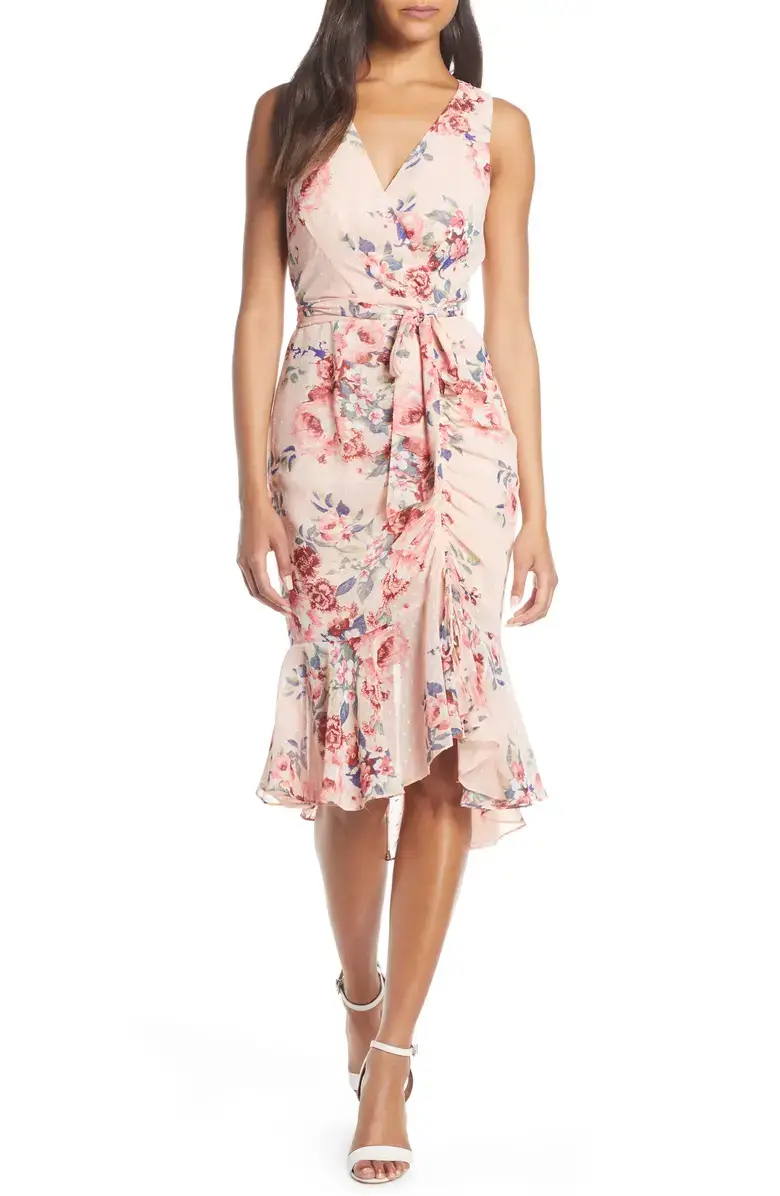 Credit : Nordstrom
A blush elegant dress from Eliza dresses for wedding guests in a flowery fil coupé frock that accentuates your curves with ruffles and ruching.
BARDOT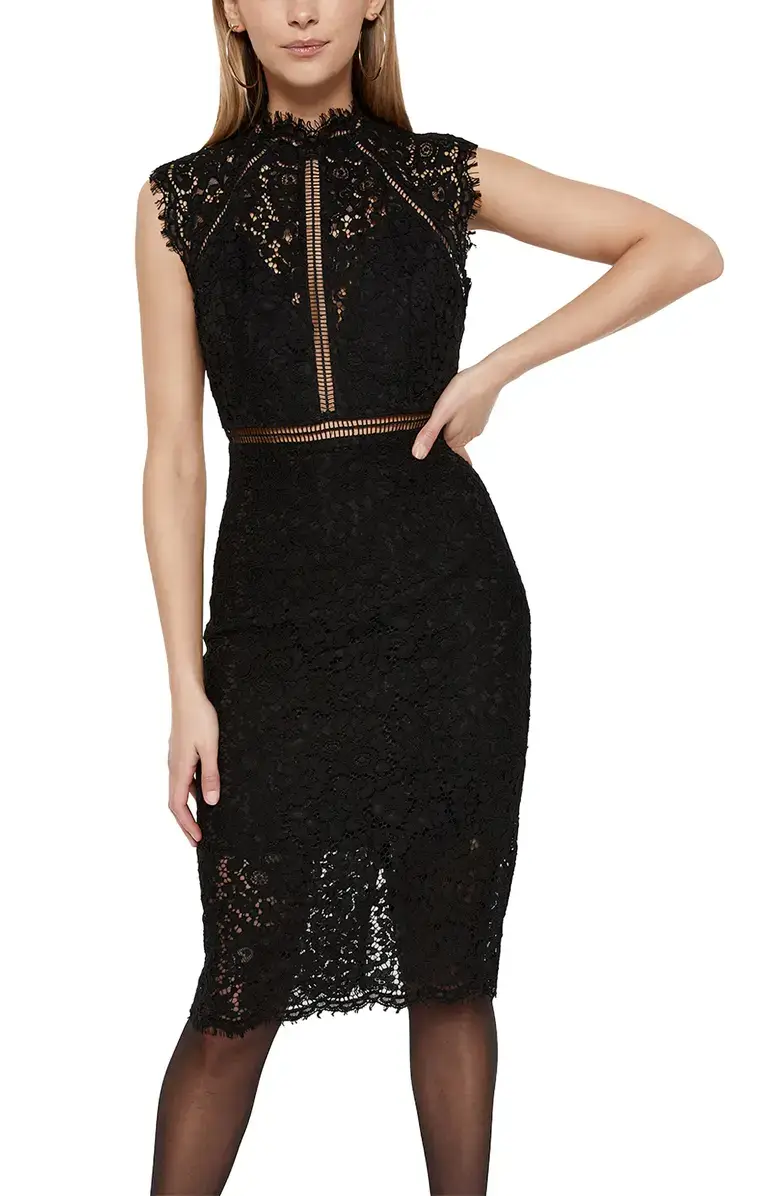 Credit : Nordstrom
A black floral lace and ladder embroidery create stunning texture on this sleeveless sheath dress.
This Bardot dress is one of the australian designer Carol Skoufis who wants to create glamorous styles with a wink toward sexy.
BARDOT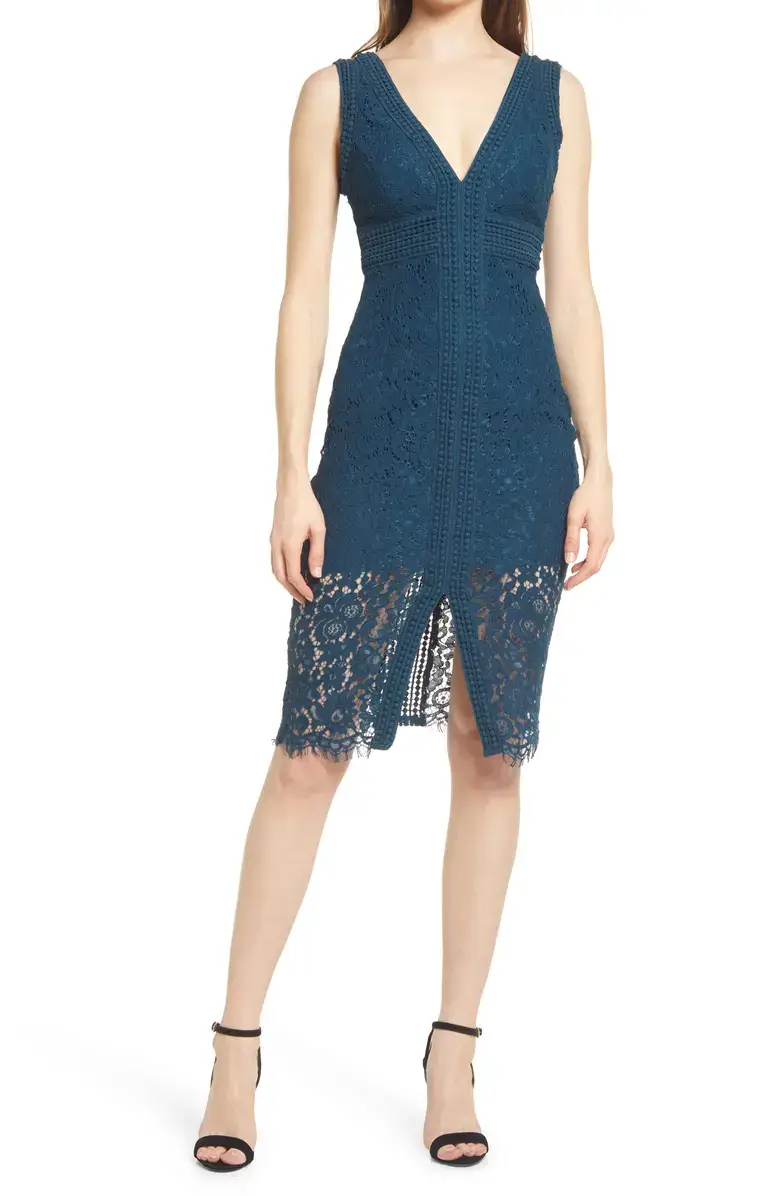 Credit : Nordstrom
An ash blue geometric trim adds a modern note to a classic lace sheath dress that's ready for date nights and cocktail parties.
BARDOT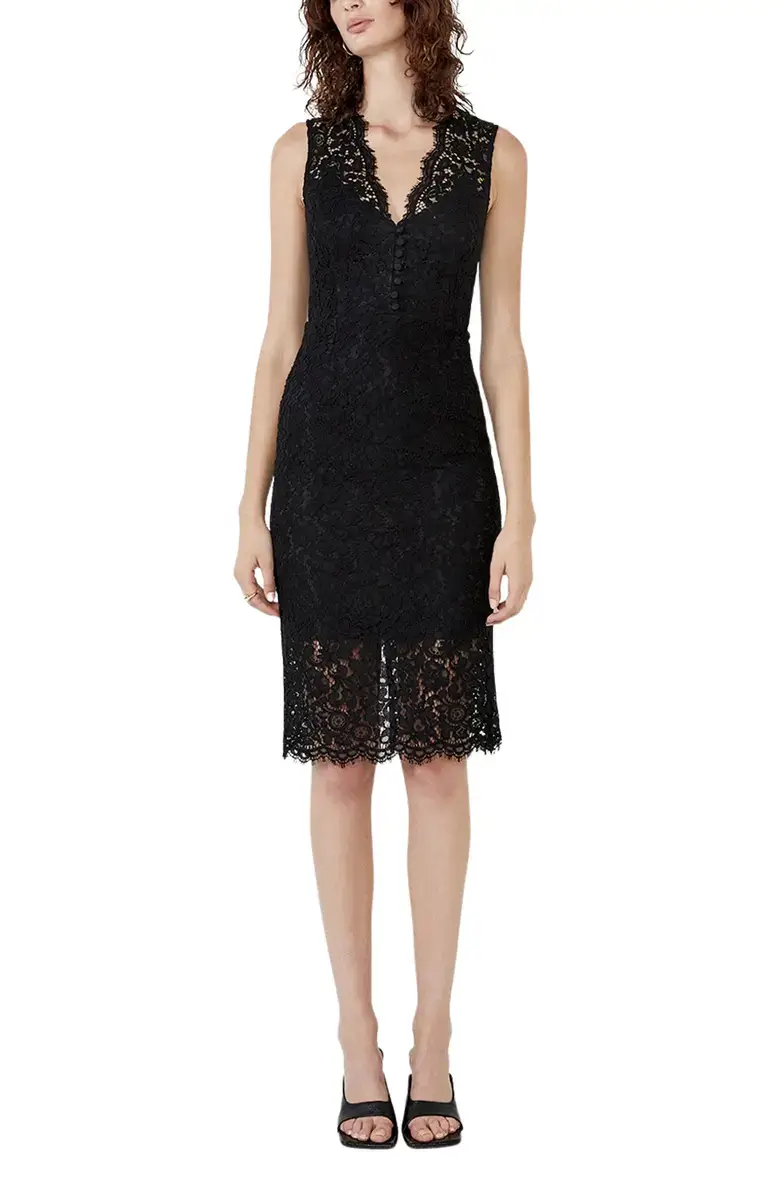 Credit : Nordstrom
A black Bardot dress scalloped edges further the contemporary romance of a sleeveless sheath dress covered in floral lace and it's a good choice for dresses soiree .
MAGGY LONDON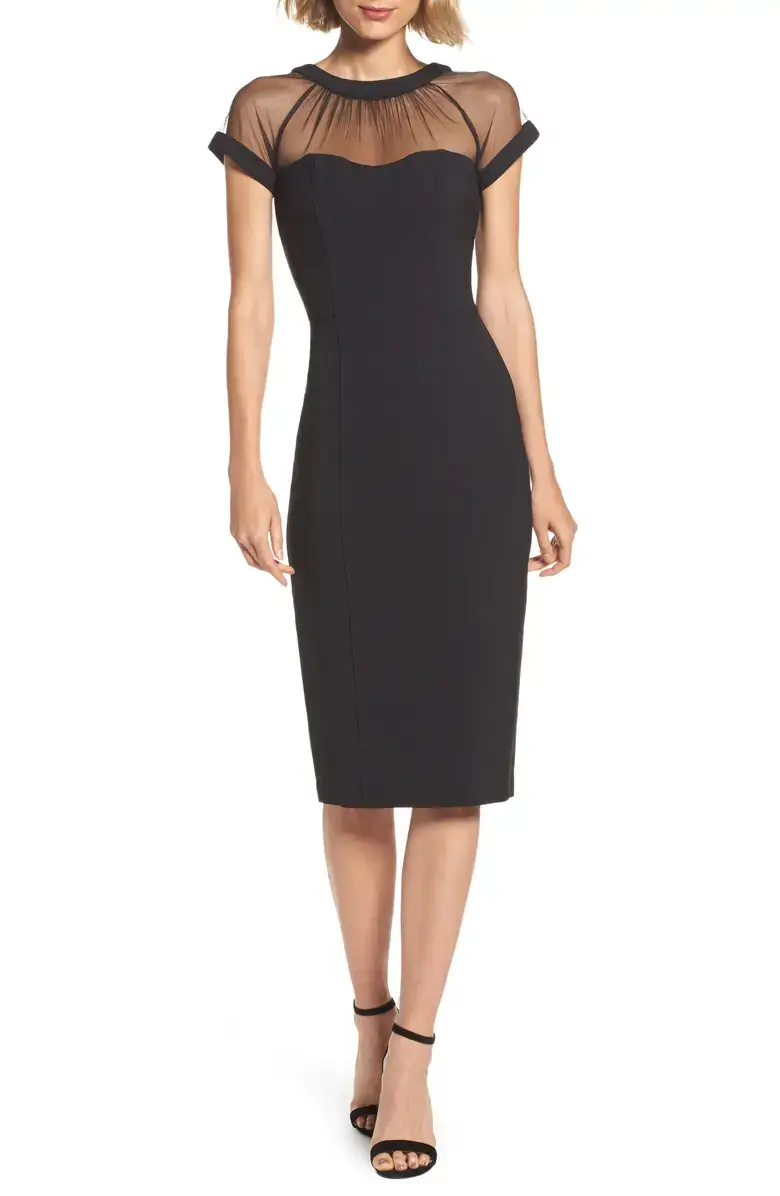 Credit : Nordstrom
A black elegant dress from Maggy London dresses . Sheer mesh is softly gathered to a V-back neckline for a vintage-inspired start to a lithe crepe sheath streamlined by pronounced vertical seams.
Maggy London offers quality fabrication and designs that nod to vintage classics.
DRESS THE POPULATION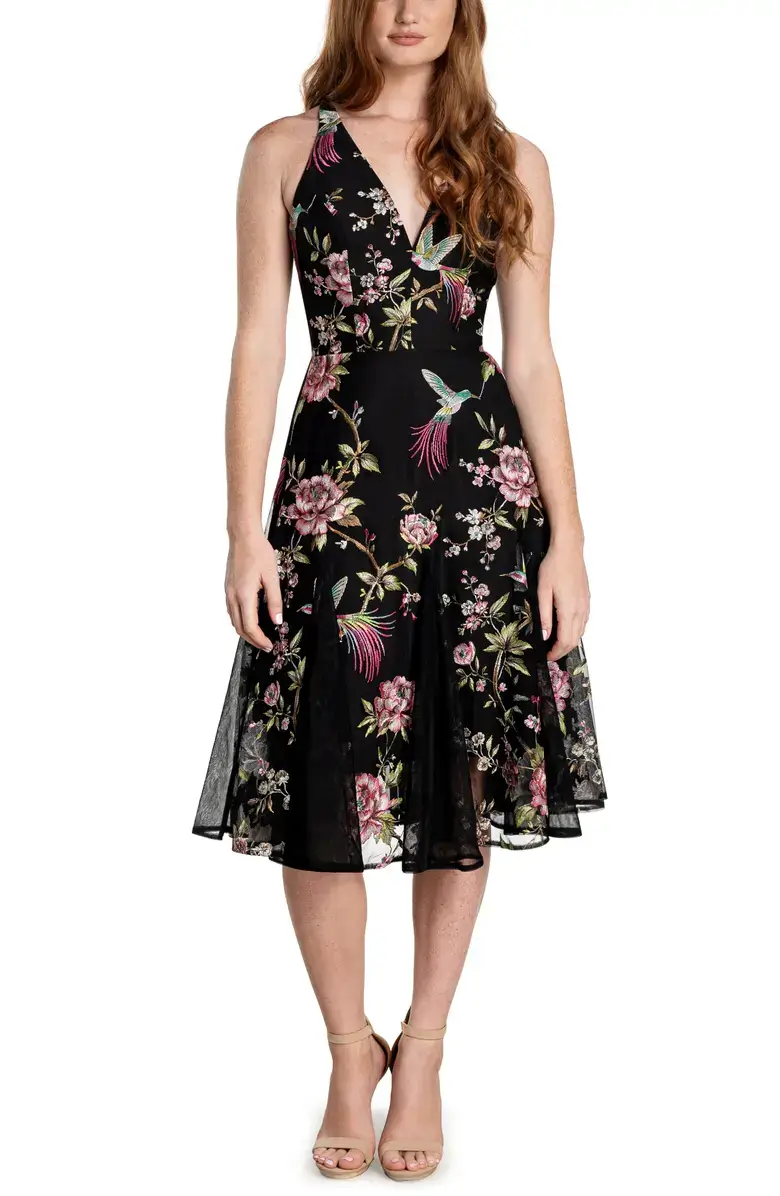 Credit : Nordstrom
A very stylish colorful floral and avian embroidery dazzles on the gauzy overlay of this classic A-line dress.